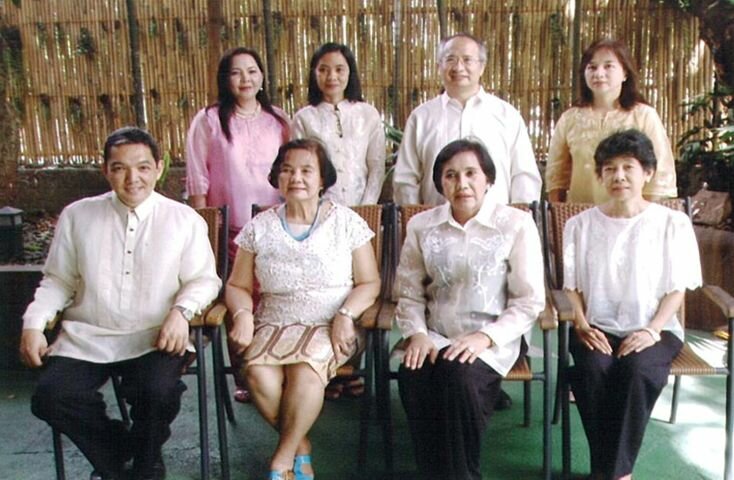 PSUCMI Officers 2009-2011
front row(L-R)
Dr.Leopoldo M. Abad III, Dr. Corazon Y. Almirante, Dr. Dorita P. Evangelista, Dr. Amaryllis Digna O. Yazon.
back row(L-R)
Dr. Ma. Asuncion R. Navoa, Dr. Patria Cecilia M. Martinez, Dr. Ramon L. De Vera, Dr. Martha L. Bolanos
Not in photo: Dr. Rodney L. Fernan, Dr. Romulo U. Esagunde, Dr. Eric SM. Talens, Dr. Ricardo T. Quintos.
PRESIDENT
Name:Evangelista, Dorita P., MD
Specialization:Radiology
Society:Ultrasound Society of the Philippines
VICE PRESIDENT
Name:Yazon, Amaryllis Digna O., MD
Specialization:Perinatology
Society:Fetus as A Patient
SECRETARY
Name:Abad, Leopoldo M.
Specialization:OB-Gynecology
Society:FPIP
TREASURER
Name:Fernan, Rodney L., MD
Specialization:Radiology
Society:Ultrasound Society of the Philippines
AUDITOR
Name:De Vera, Ramon L., MD
Specialization:General Surgery
Society:Philippine Society of Ultrasound in Surgery
BOARD MEMBERS
Name:Almirante, Corazon Y., MD
Specialization:Pediatric Gynecology
Society:Pediatric and Adolescent Gynecology
Name:Lukban, Marissa B., MD
Specialization:Pediatric Neurology
Society:Child Neurology Society Philippines
Name:Esagunde, Romulo U., MD
Specialization:Adult Neurology
Society:PNA- Neurosonology Group
Name:Serrano, Dennis N., MD
Specialization:Urology
Society:Philippine Urological Association
Name:Del Rosario, Jonas MD
Specialization:Pediatric Cardiology
Society:Philippine Society of Pediatric Cardiology
IMMEDIATE PAST PRESIDENT
Name:Quintos, Ricardo T., MD
Specialization:Endovascular Surgery
Society:Philippine Society for Vascular Surgery